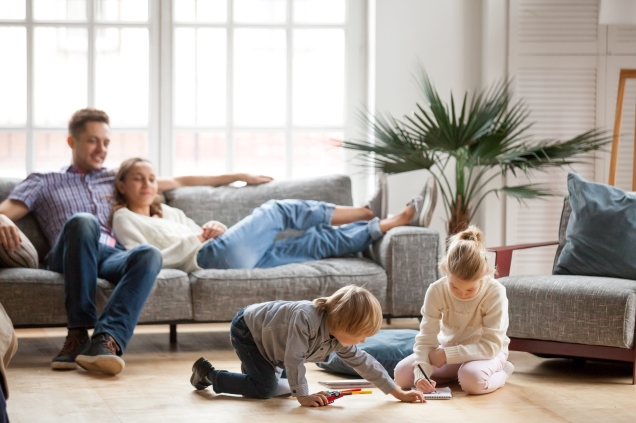 Customer Testimonials
Joni Sojka

⭐⭐⭐⭐⭐

We had a wonderful experience at Carpet Tree. Randy helped us pick out the perfect carpet for our needs. Jason was very prompt with measurements and answered all my questions on the estimate. We saved a lot of money and they work with their own installers so I knew exactly who was coming. Very pleased and will work with them in the future.
Alan Chipman

⭐⭐⭐⭐⭐

Pick the quality, good people selling and good people laying the products
Bill Freeman

⭐⭐⭐⭐⭐

Great people. Very knowledgeable.
Leanne Horner

⭐⭐⭐⭐⭐

Wonderful to work with. Great quality and selection. The installers are very caring of your home, business, and furniture, very professional and do quality work. We have worked with Carpet Tree professionally as residential managers and personally for our home for over 30 years. Our highest recommendations!
Troy Wampole

⭐⭐⭐⭐⭐
Eric Kolsto

⭐⭐⭐⭐⭐

Great service, great prices and great people to work with
Timothy King

⭐⭐⭐⭐⭐

Good people to deal with
Michael Halapua

⭐⭐⭐⭐⭐

Excellent!! These guys are great. (Randy, Jason, and Dave) Great products and great service.
Carla Melby

⭐⭐⭐⭐⭐

Great service and products. Jason and Randy are knowledgeable, patient and helpful and the expert hardwood installer, Brian, worked hard to make my remodel match and fit the existing flooring. So pleased! Thank you!
ROBBIE SCHWENKER

⭐⭐⭐⭐

Knowledgeable staff and impressed with carpet and flooring installs. They were quick to install and cleaned up very well.
Adam Kahler

⭐⭐⭐⭐⭐

My recent experience with Jason McDonnell at Carpet Tree of North Liberty was excellent!! Top notch sales service, product offerings and a professional installation team to top it off! I recommend this business to all Eastern Iowan's looking for floor coverings. Hope the smell of fresh carpet sticks around for a while :)